People & Places / Miami-Hollywood Complex 1969.
Photo Provided By Marty Little Collection.
7/01/08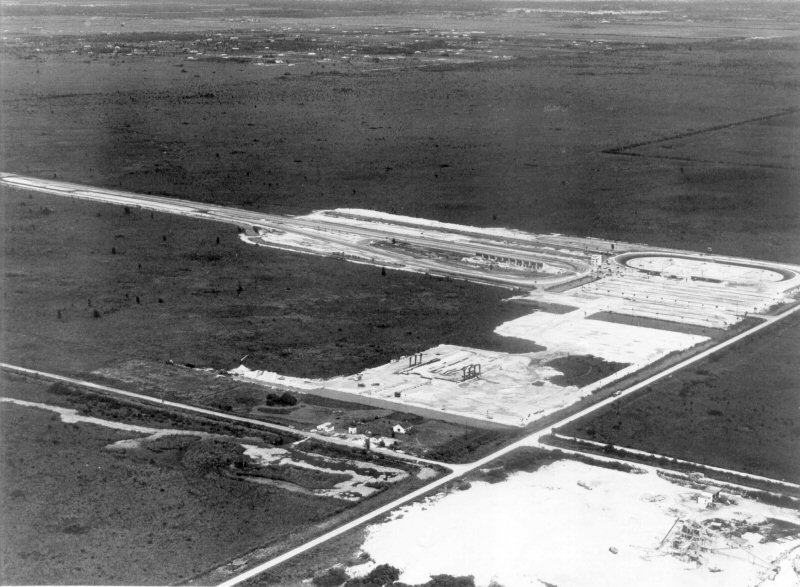 Sort of a neat shot of the Miami-Hollywood complex in 1969 from high above. Dark oval middle right is the new speedway and everything just to the left of it is the drag strip, tower etc.
From the Marty Little collection.
Comment by Marty Little.