Articles & Programs / Mike McCrary in the 1994 Oxford 250 in Maine.
Photo Provided By Jodie & John Clark Collection.
02/10/10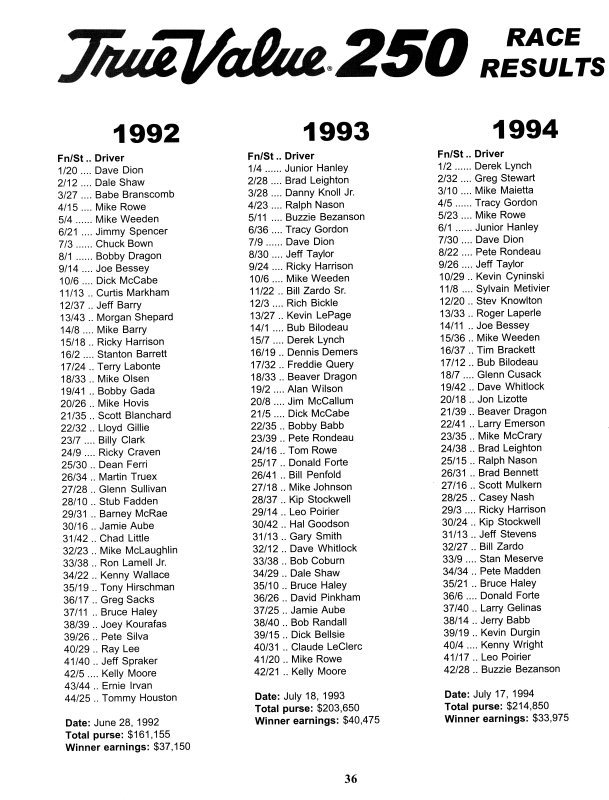 Mike McCray took a stab at Maine's big race back in 94. Pays a ton to win but the payoff drops after the top two spots. Pays a $100 for every lap led though.
Comment by Jodie & John Clark.